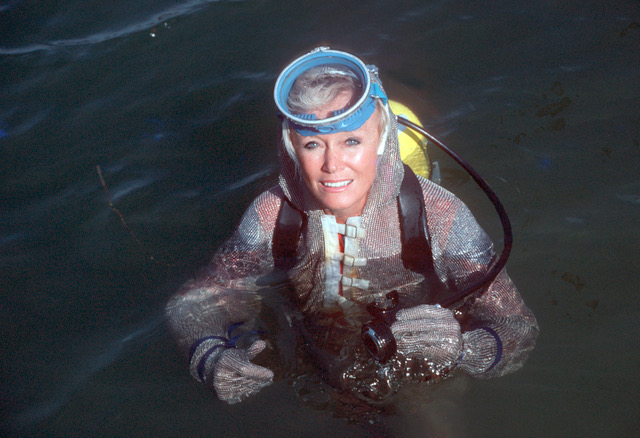 The Valerie Taylor Ocean Protection Prize and the Valerie Taylor Sydney- East Prize
Inspiring wonder and support for our ocean.
Applications for the prizes are now closed for 2022.
Congratulations to the following applicants shortlisted for the inaugural Valerie Taylor Ocean Protection Prize.
David Booth, Joseph DiBattista, Yamila Gurovich & Jennifer Mather, Jason Iggledon, Miriam Lieberman, Eric Lobbecke, Sarah-Jo Lobwein, Catalina Musrri, Madelaine Langley, Amanda Pettersen, Jennifer Turpin, Tom Wilson.
The winning projects will be announced shortly.
The prizes will be assessed according to the following criteria:
focus and potential impact on ocean protection and restoration
potential to create wonder, inform, and activate new and diverse communities to value and care for our oceans and marine life.
innovative and imaginative ideas and approaches are encouraged
feasibility/cost-effectiveness of the project
entrants' potential to manage and evaluate an effective project
ability to respond to Covid-19 restrictions if necessary
partnerships, collaboration, interdisciplinary approaches and in-kind support are encouraged
Applicants from diverse backgrounds and young people are encouraged to apply
2022 Judging panel
Craig Ruecassel Australian comedian and journalist, known for The Chaser and the groundbreaking series, War on Waste
Professor Adriana Verges is a marine ecologist based at UNSW Australia and the Sydney Institute of Marine Science.
Jackie Randles – a science engagement specialist.
Merran Hughes – artist, community-cultural specialist and ocean lover, Blue World board member.
Jock McKenzie – Blue World board member and accountant.
Closing date: 11.59pm 30 June 2022.